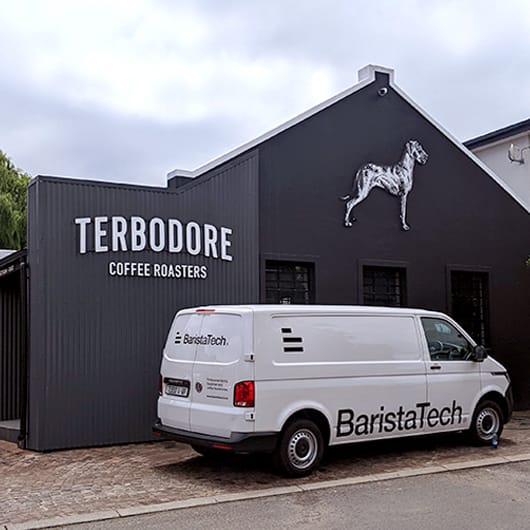 Banking Details:
Terbodore Coffee Roasters (Pty) Ltd
BANK: First National Bank
ACCOUNT NUMBER: 62074384365
BRANCH CODE: 200110
Shipping:
Nationwide flat rate shipping fee – R75
Free shipping on orders over R1,000
International shipping calculated at checkout. See countries below.
Shipping to wider Cape Town area takes 1 working day if you order before 1pm.
Shipping to main centres takes 2-3 working days.
Shipping to regional areas takes 4-5 working days.
Australia
Austria
Belgium
Bermuda
Botswana
Canada
Croatia
Denmark
Germany
Hong Kong
Ireland
Kuwait
Latvia
Malaysia
Namibia
Netherlands
New Zealand
Oman
Poland
Qatar
Saudi Arabia
Singapore
South Africa
Sweden
Switzerland
Taiwan
United Arab Emirates
United Kingdom
United States
Zambia
Zimbabwe
If your country is not on the list, please use the form below to drop us an email. A Terbodore team member will be in contact with you as soon possible. Please note that we can't ship coffee to some countries due to strict foodstuff custom laws.
"*" indicates required fields
Let's get social!