Adventure With Coffee: Krom River Trail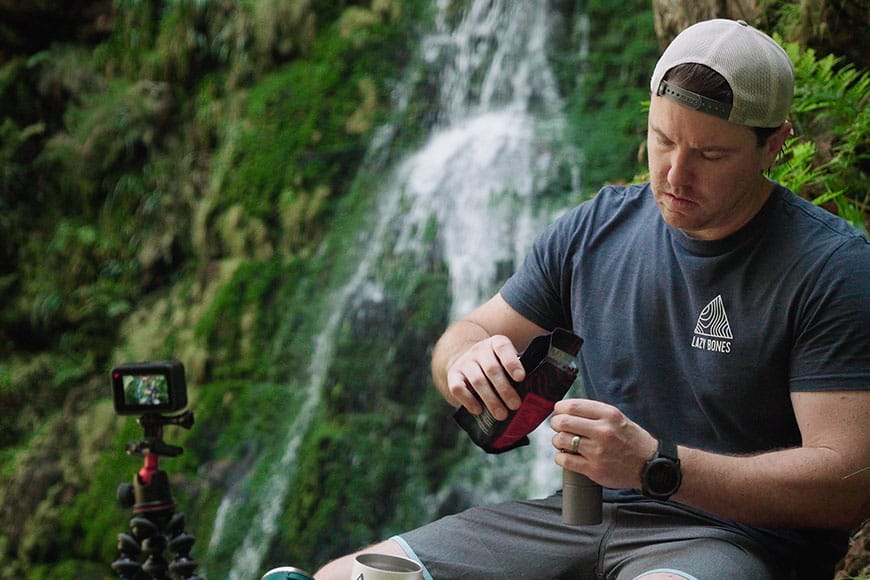 If you love waterfalls, then this adventure in the Limietberg Nature Reserve should be on your bucket list. We were told about this awesome trail a while ago and when we finally got a chance to hike it, we took it.
After driving through the Huguenot Tunnel (which is awesome in itself), we drove along a slip road to the right that says "Authorised Vehicles Only". The hiking permit you need to get from Cape Nature to do this hike is your authorisation 😉 We parked the Lazy Bones Land Cruiser in the parking area at the beginning of the trail. We then started the roughly two hour hike up to the main waterfall and rock pools.
What a truly stunning hike it is through the valley. It is a relatively gentle incline with not many steep bits. There are plenty of rock pools where you can cool off and the bird life is amazing.
The trickiest part is the chain rope that you have to use to climb a couple of rock faces up to the main pool. Be careful as it is quite mossy and slippery. This pool has a towering waterfall flowing into it. It's a truly amazing site.
This was of course a good spot to brew a delicious cup of Lazy Bone blend coffee and enjoy our surroundings.