Finding Terbo – Coffee at Justice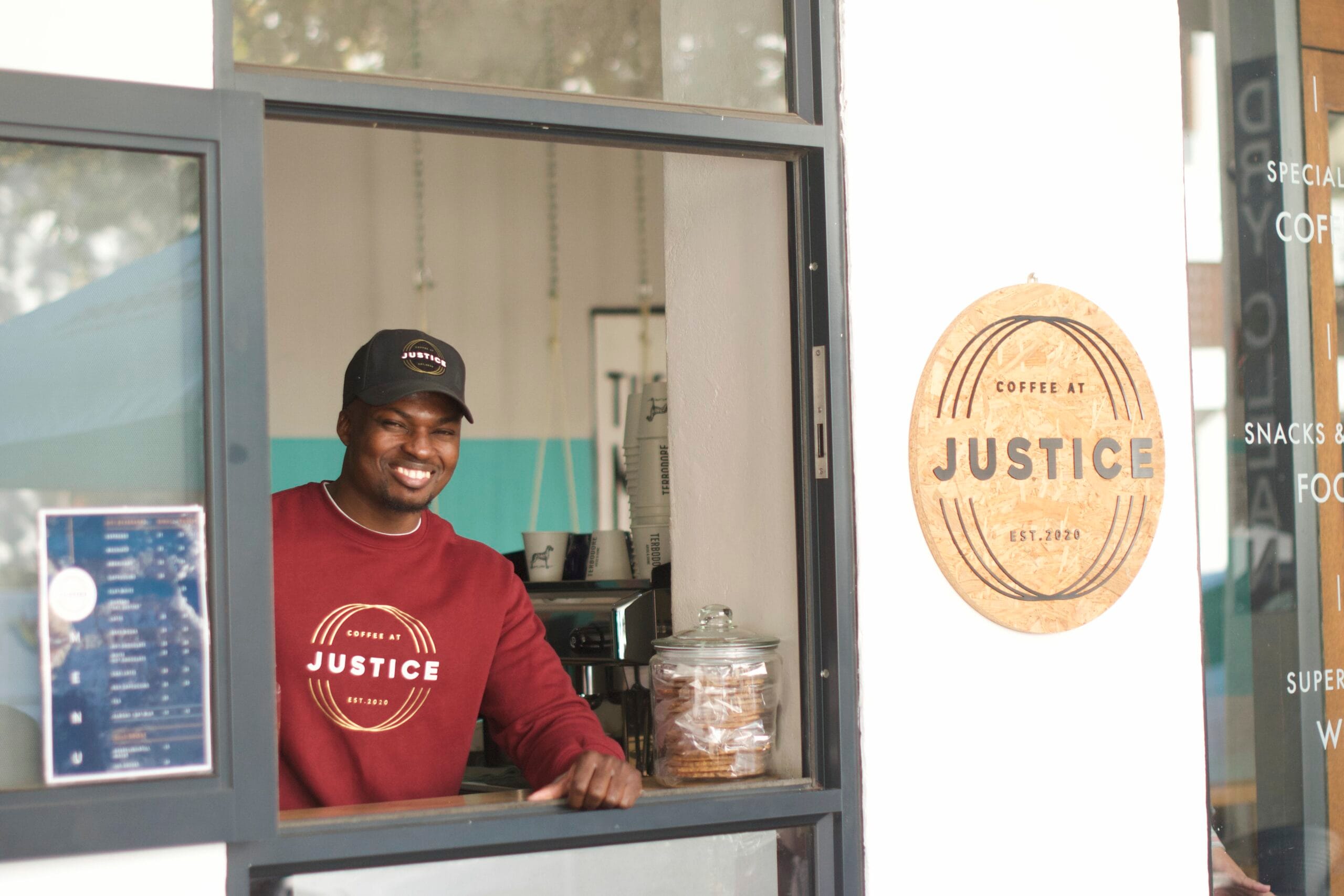 The Terbodore family is made up of amazing clients, who all have a unique story to tell. Follow the Finding Terbo series to see what they're all about.
Welcome to Coffee at Justice. Home to well-known Stellenbosch barista, Justice Shamba.
The friendly Justice opened his own coffee shop with the help of the Stellenbosch community, after the pandemic forced him to seek out alternative means to provide for his family. "The pandemic came with an opportunity for me to think outside the box," says Justice.
Justice previously worked at a popular coffee shop in the university town for years.
Coffee at Justice is situated in The Missing Sock Laundry on Andringa Street in Stellenbosch.
"What I like about being a barista is that I get to work with people," says Justice. "It's because of people and my customers that I am where I am today. They have become like family."
Obviously being a coffee shop, Justice needed a roastery to supply all his coffee needs. We were very humbled when he chose Terbodore. We supply him weekly with our Mac Espresso blend.
If you're in the area, make sure you head on down to Coffee at Justice. Ask for his cortado, which he calls The Justice. It's amazing!