Terbodore is the Best Coffee Shop in KZN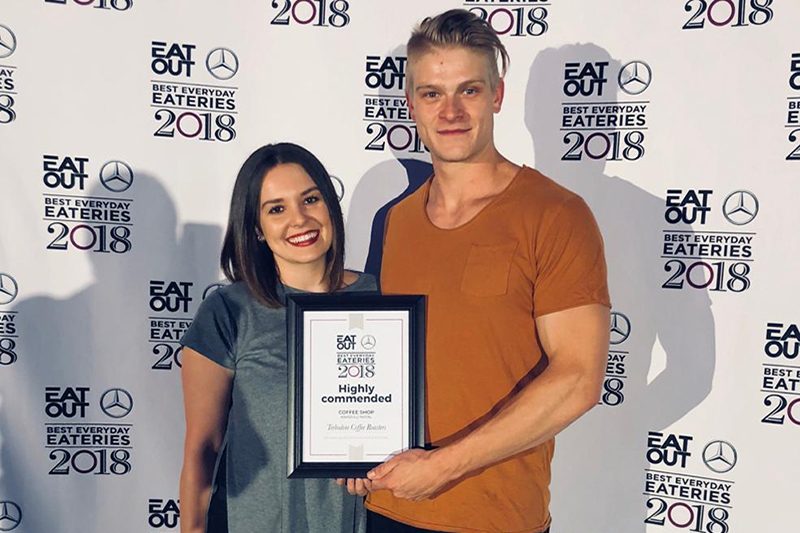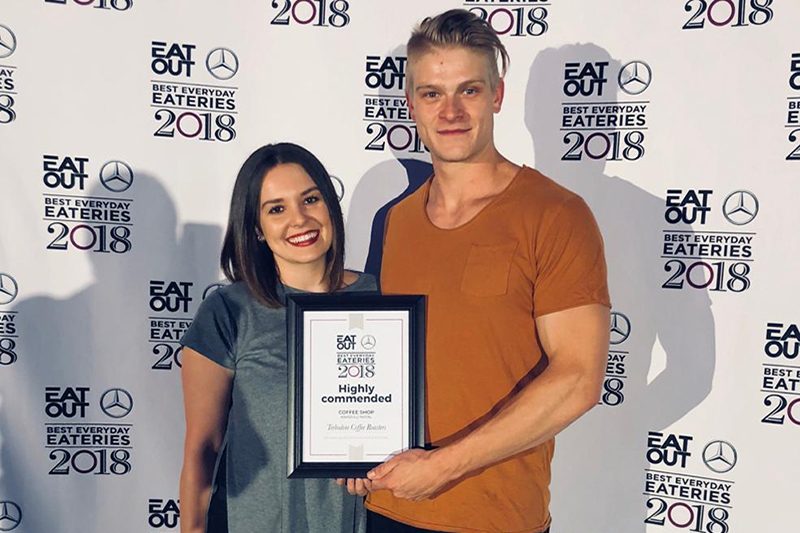 We're thrilled to announce that our establishment in the KZN Midlands has been highly commended by Eat Out as the Best Coffee Shop in KwaZulu-Natal.
Last night, our hard-working sales duo in Gauteng, Matt and Lauren, represented our KZN team at the 2018 Eat Out Mercedes-Benz Best Everyday Eateries Awards in Pretoria.
"It's great to see our hard work paying off," says Terbodore founder, Marian Macaskill. "Well done to everyone in Curry's Post who contributed to making this happen."
Just like our Big Dog Cafe in Franschhoek, our coffee shop in the KZN Midlands is more than just a coffee shop. It's a restaurant serving amazing food to go along with our delicious coffee. Add to this the beautiful surroundings and our friendly Great Danes roaming around, and it's easy to see why it's not just your average coffee shop.