Terbodore Coffee Bar: A New Chapter in the KZN Midlands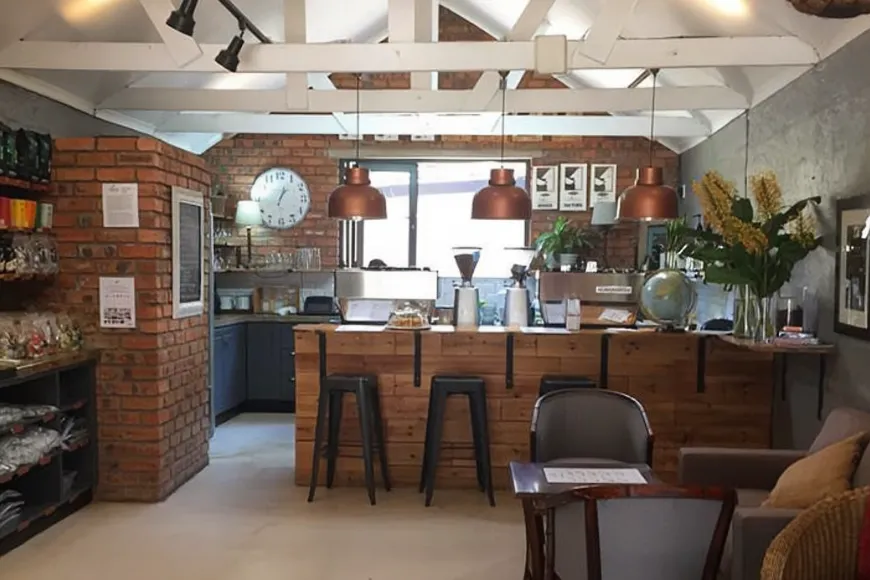 Terbodore's first home lies on a small farm in Curry's Post, in the scenic KwaZulu-Natal Midlands. This is where the brand has its roots and this will continue to be the case.
We have some exciting updates to share with you regarding our offering though. We're changing things up. We will be saying goodbye to The Coach House restaurant side of the business after over a decade of operating.
When we expanded the business in Curry's Post many years ago by opening the restaurant to accompany the roastery and our coffee offering, we never imagined how quickly it would become a firm Midlands favourite.
Starting from Monday, 31 July 2023, the Terbodore Coffee Bar will be open where you can find all your favourite coffee drinks and delicious treats. While we won't be offering meals from the kitchen anymore, fear not, as our retail shop will still be stocked with an amazing selection of products. This includes coffee, deli items, coffee equipment and cool merchandise, just like before.
To ensure the safety of our staff and create a secure environment, we're also going cashless. This will eliminate any unnecessary risks associated with handling cash on the premises.
Rest assured, our Curry's Post roastery will continue its regular operations and supply coffee to our wholesale customers across KZN, Gauteng, and the Free State. Operating hours will be staying the same. Additionally, our Franschhoek roastery will still handle the online store, catering to the rest of South Africa and our international clients.
We truly appreciate your unwavering support over the past 19 years, and we want to assure you that we'll maintain the same quality products and service you've come to love since 2004.
If you have any questions or need further information, please don't hesitate to reach out to us.