Terbodore Family: De Warenmarkt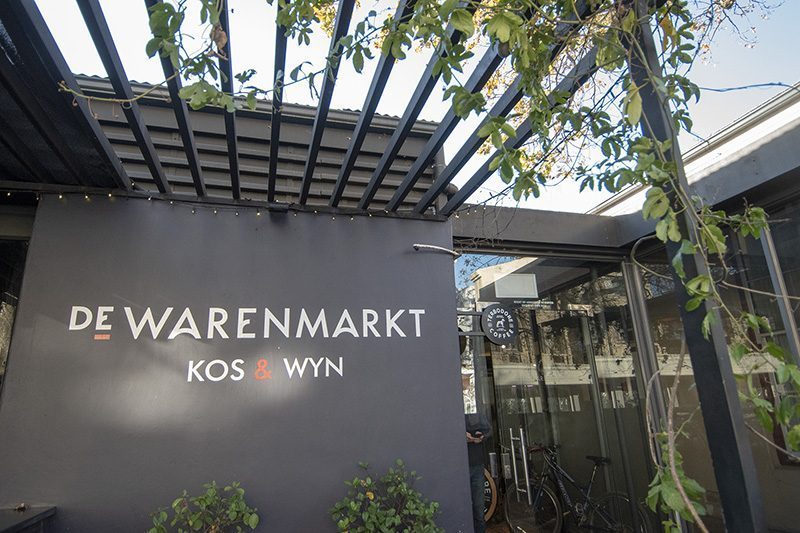 We're happy to announce that Terbodore is now one of De Warenmarkt's purveyors.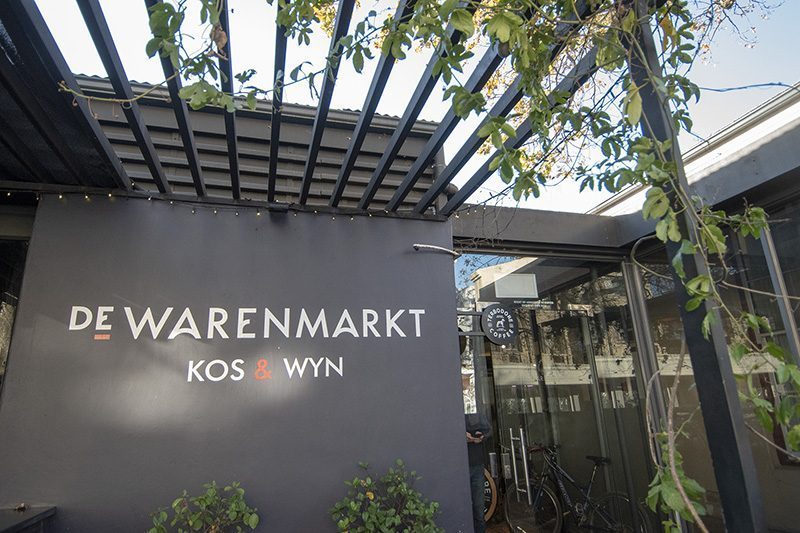 Situated in a cherished 18th century historical building at the heart of Stellenbosch's vibrant cultural district, De Warenmarkt is home to a collective of diverse merchants, each passionate about their craft.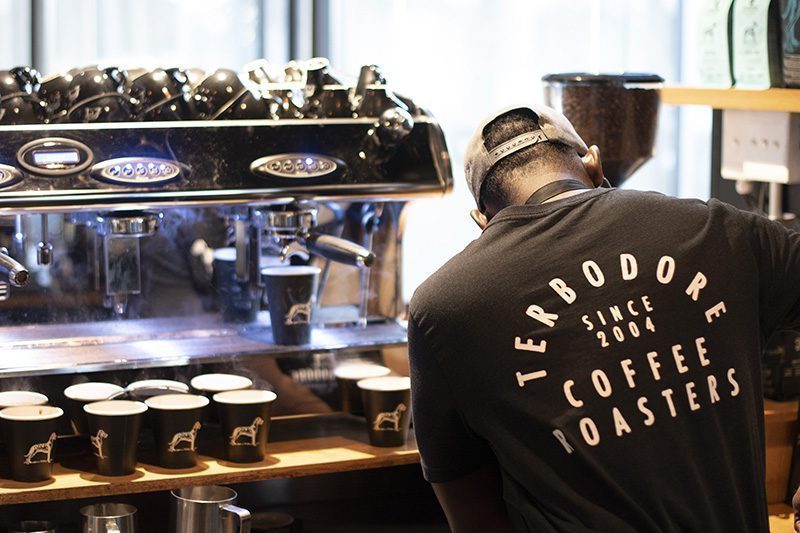 As you walk in you will see their awesome coffee bar with two passionate chaps making great coffee, Guy and Burlington. Whether you're sitting down in the restaurant or grabbing a takeaway coffee, they've got you covered with a cup of Terbodore.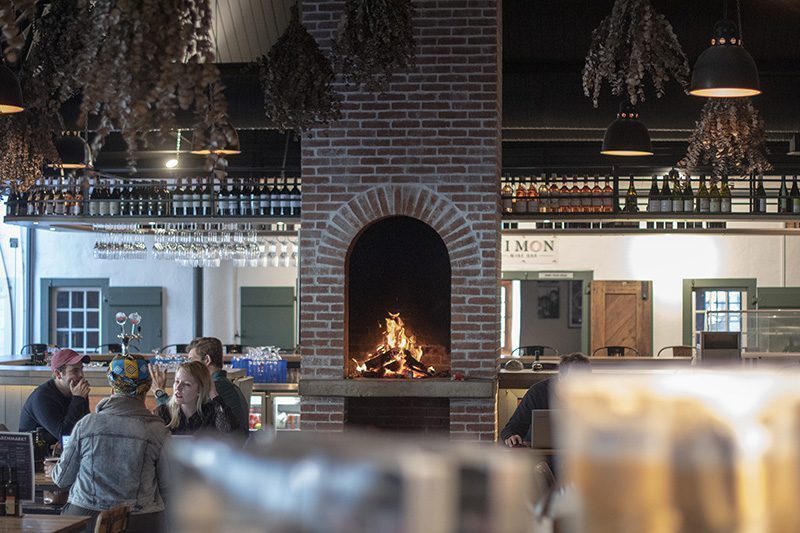 The establishment is also home to the Simon wine bar, MCC and oyster bar, a Ryan Boon speciality butcher, For the Love of Yummyness waffle and crepe bar, Mano's Bakery, Juice Revolution and a deli.
De Warenmarkt's menu sees the likes of gourmet burgers, exotic Thai beef salad with coconut and mouthwatering rump steaks. Their small plates include yellowfin tuna tartar, beef tataki, bitterballen and other delectable bites.