The Great Dane in 4WKS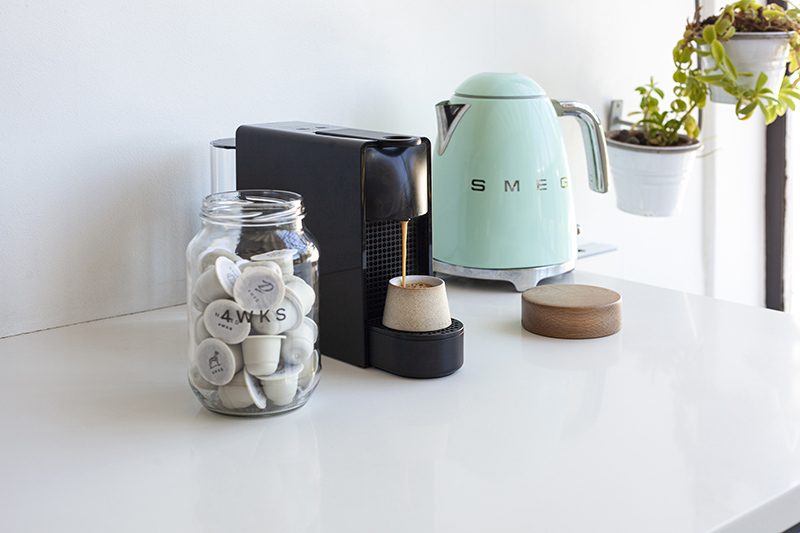 In 2019, we were approached by the team at 4WKS, comprised of brothers Daniel and Oliver Pretorius (alumni of Bridge House in Franschhoek and regular after-school visitors to our original Big Dog Café), and their cousin Lulu Larché. The reason? To be a part of their mission to celebrate and make available the best micro-roasted coffee in South Africa, packed fresh in their 100% compostable, Nespresso-compatible capsule, in a way that's kind to the planet and perfect for coffee snobs!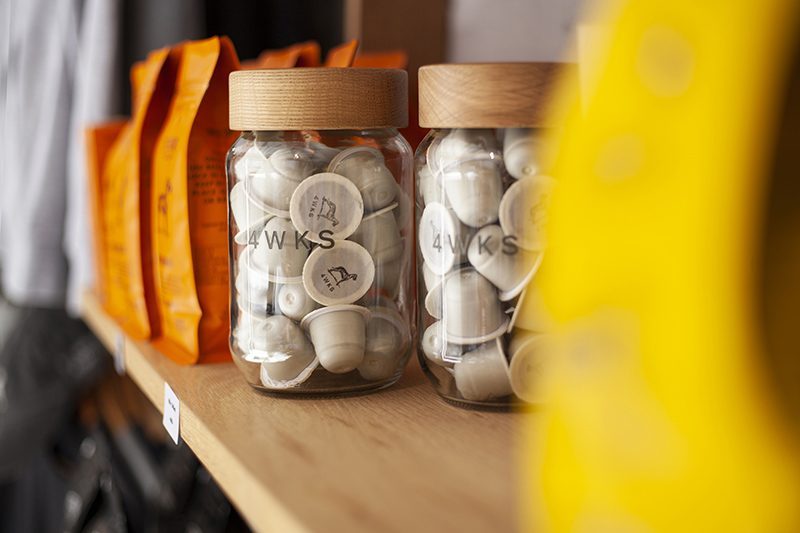 You see, instead of roasting their own coffee, 4WKS wanted to collaborate and encapsulate coffees that they believed to be the best in the country. Alongside 4 top micro-roasters in South Africa — Deluxe Coffeeworks, Rosetta Roastery, Truth Coffee Roasting and Naked Coffee — Terbodore became part of the 4WKS Coffee Collective. It's a collaboration that wants to "shift coffee, habits and culture, 4WKS at a time."
Self-confessed coffee snobs who love the planet, Daniel, Oliver and Lulu understood the brilliance of Nespresso and pod machines and how they meet the growing need for convenience and enjoying espresso-style drinks — at home, on holiday, or the office — in seconds. But they couldn't stand two things: 1) The wastefulness of the +60BN single-use plastic and aluminium capsules (also known as pods) that land in landfill every year and remain there for 450-500 years… and 2) the coffee inside most of them.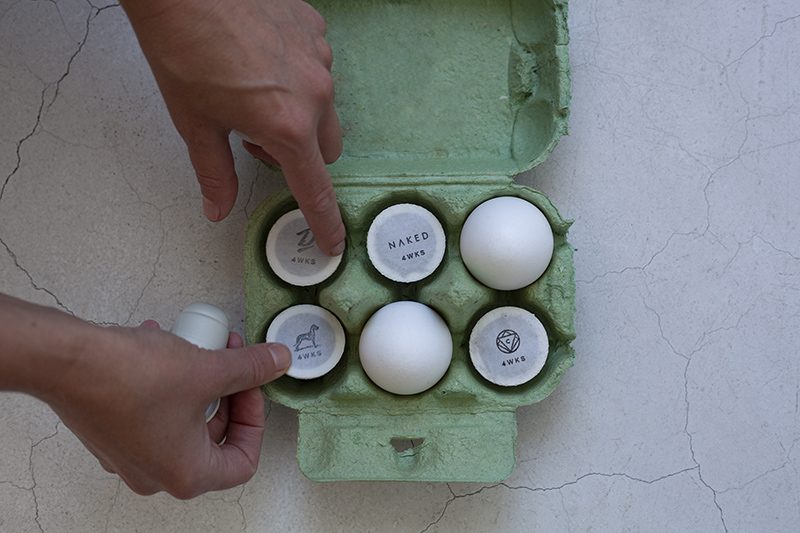 The trio sparked on an idea to use the millions of Nespresso machines out there to, firstly, shift awareness and habits in terms of what we use and what happens to things once we throw something away and, secondly, to challenge the concept of "pod coffee". And what better way to do this than by collaborating with top South African coffee roasters and proving what specialty coffee in a pod can be and taste like.
Following coffee's cardinal rule of it being best enjoyed within 4 weeks from roast to shot, the team at 4WKS grind, pack and ship freshly-roasted coffee from their partner roasters every week. It's why they call their pods "fresh as eggs" and why they recommend that they're best enjoyed in 4WKS too!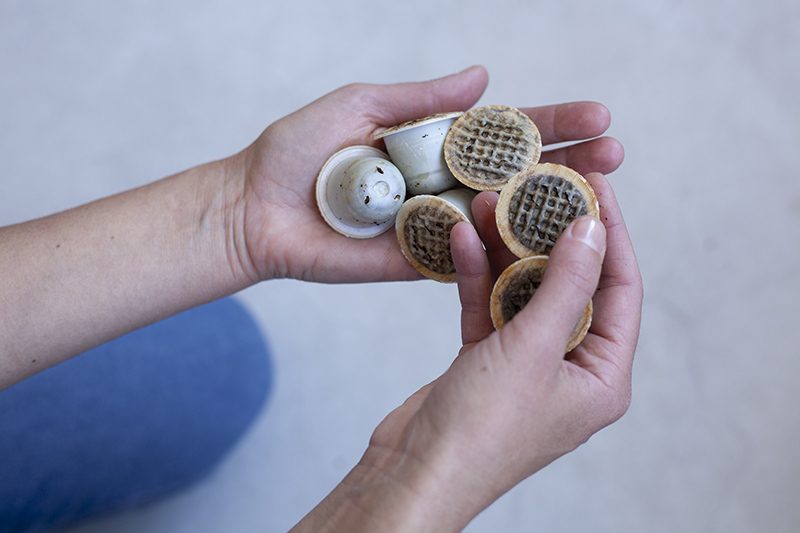 All you need to do is open one of their refillable, zero-waste, Oak-lidded glass jars to be hit with the amazing smell of freshly-roasted coffee to see what they mean… 100% compostable, a 4WKS pod is made up of 4 components: 1) an innovative bio-shell, 2) a paper lid made from vegetable fibres which is 3) branded with a cake ink stamp and 4) filled with freshly-roasted coffee.
As passionate about coffee as they are about the environment and specifically cleaning up the big issue of waste, the team at 4WKS have set up 7 compost collection points across the Western Cape (with our Terbodore Café in Franschhoek being one of them), where pod drinkers can drop off their used pods and, every 4WKS, they collect them to ensure that they're composted correctly and, essentially, returned to Earth!
Order your Terbodore 4WKS Jar or Refill here.