Kana Yirgacheffe Joins the SELECT Single Origin Range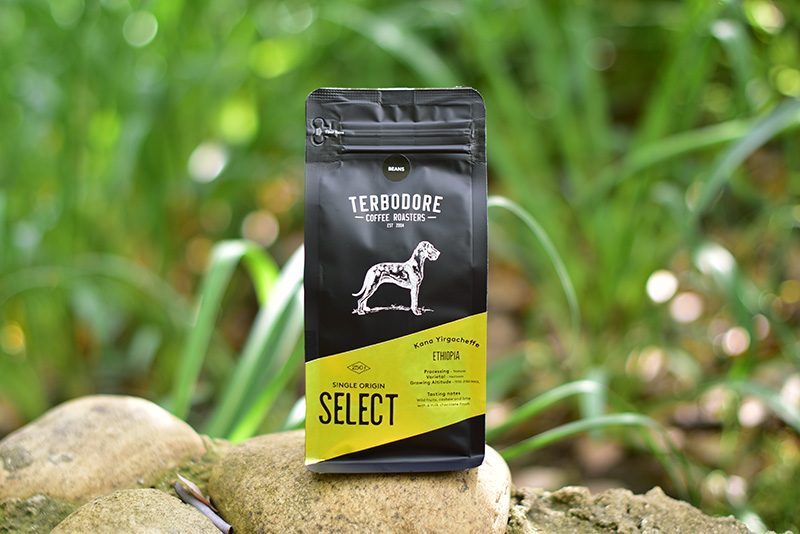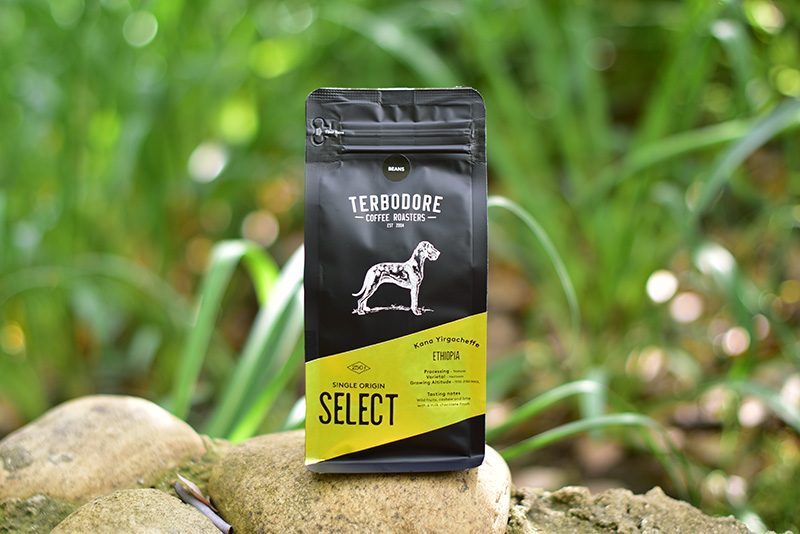 A rather special coffee has been added to our SELECT Single Origin range.
This limited edition Kana Yirgacheffe bean from Ethiopia comes from Haricha Woreda in the Godeo Zone of Southern Ethiopia. "We're thrilled to have been able to source this high quality single origin coffee from one of the oldest coffee growing regions in the world," says Terbodore Coffee Roasters co-owner, Michael Macaskill.
It is widely argued that a Yirgacheffe grade coffee offers one of the most distinctive flavour profiles in the world, with a strong floral aroma and intense citrus flavour. This coffee is grown at an altitude of 1,950 – 2,150 metres above sea level.
Kana Yirgacheffe features notes of wild fruits, cashew, lime and a milk chocolate finish.
"Terbodore's new SELECT range showcases some of the best single origin beans in the world," adds Macaskill. Unlike our blends, flavoured coffees and capsules, this range is exclusively available from us: online store; Big Dog Cafe in Franschhoek and KZN Midlands roastery. The premium range permanently consists of the Uganda Sipi Falls Organic and the Colombia Excelso CO2 Decaf with a third limited edition single origin coffee added to the range and sold while stock lasts.
Our first limited edition SELECT coffee was the Kenya Kainamui AA, which sold out quickly. "We don't think this Kana Yirgacheffe will be available for very long, so if you want to get your hands on some top class single origin coffee, act fast!" concludes Macaskill.